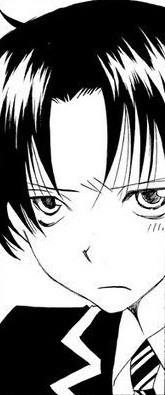 Modi is the son of Thor and a member of the God's Army of the New World.
Personality
He appears to be the most mature of the the two brothers, and also the most short-tempered. He appears to get irritated by his brother and his father on a frequent basis and doesn't hesitate to let people know how useless they are.
Appearance
He appears to be a middle-schooler with short dark hair and light eyes. 
Relationships
Edit
Magni
Magni is his younger brother. He appears to be irritated easily by his younger brother, although he is shown to care for him.
Narugami
At times he is shown to disrespect his father, although there is clearly a close bond between them.