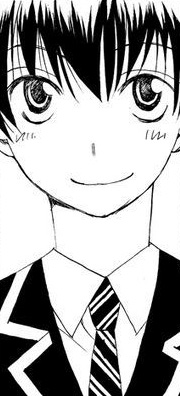 The son of Thor and a member of the God's Army of the New World.
Personality
He appears to be quite childish compared to his brother, and shown to be overemotional as shown when Narugami announces he is not his son when he sees him in a blazer.
Appearance
He appears to be a middle-schooler with short dark hair and light eyes. So far, he is only seen in a school uniform consisting of a dark blazer, dark trousers, and a stripped tie.
Relationships
Edit
Modi
Modi is Magni's older brother and while Modi appears to be irritated by Magni's childish nature at times, they are shown to bond quite well.
Narugami
Narugami, or Thor, is his father and he is shown to care for his father's opinion a lot at times.